Today was the official kick-off for TDI500 (Team Duurzaam Installeren 500). TDI500 aims to achieve 500 extra heat pump installations each day in the Netherlands, to reduce carbon emissions and dependency on natural gas.
The consortium consists of key players in the heat pump installation market like Breman and HeatTransformers, as well as energy suppliers such as Eneco and Essent. TNO is the primary research partner in TDI500, applying the "contingenten" approach and the TNO Heat Pump Application Centre (HPAC).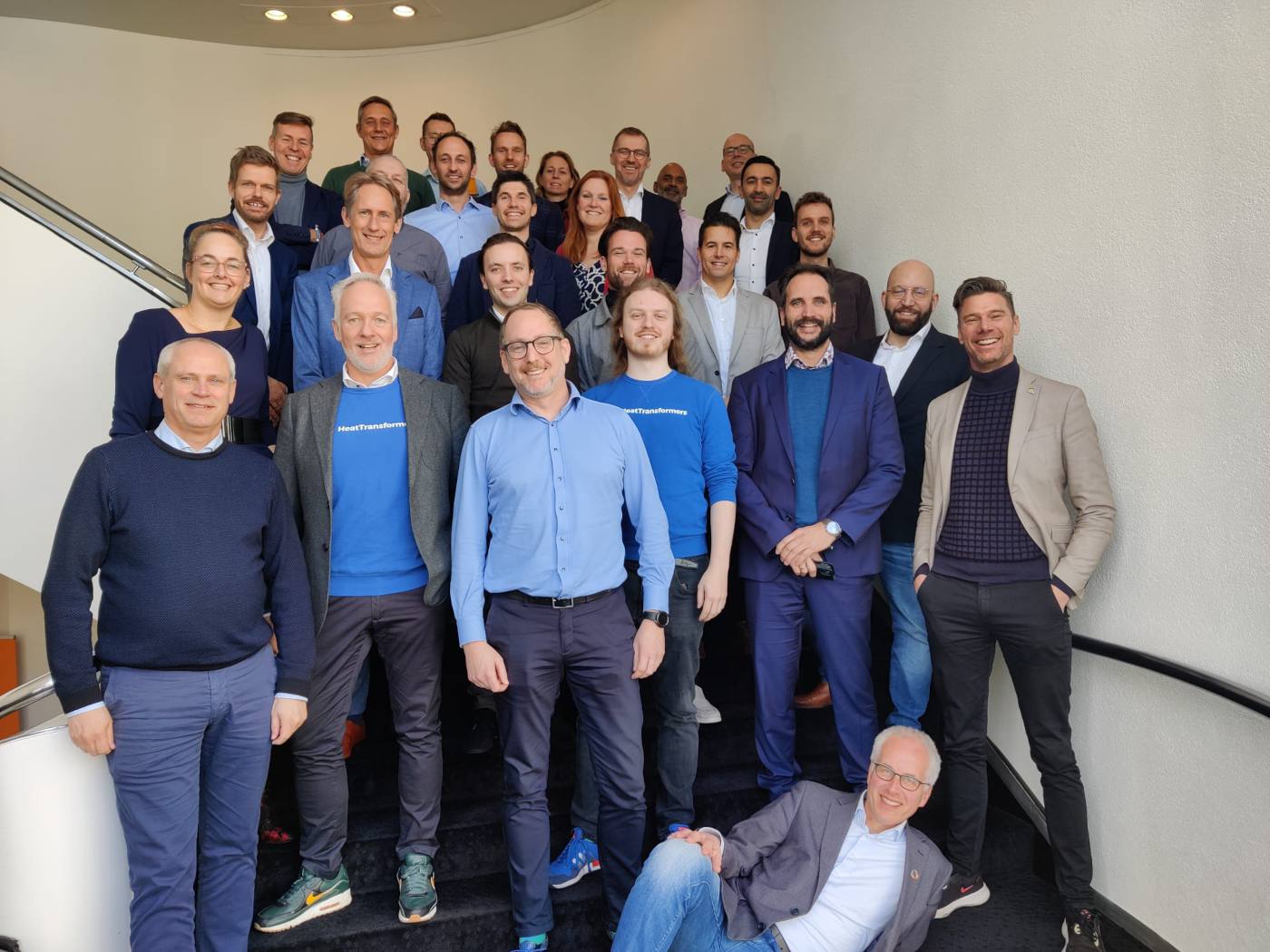 Members of the consortium.
TNO ISP's Data Science department will use the Knowledge Engine, a distributed semantic interoperability solution, for sharing the large variety of data between the industry partners, users at home, and scientific models at TNO to enable unambiguous, interoperable, and event-driven knowledge exchange.
The Knowledge Engine is already being successfully applied in the greenhouse industry and in the energy sector throughout Europe in the InterConnect project, for example, to optimize energy grid usage by various devices in a 22-story flat in Eindhoven.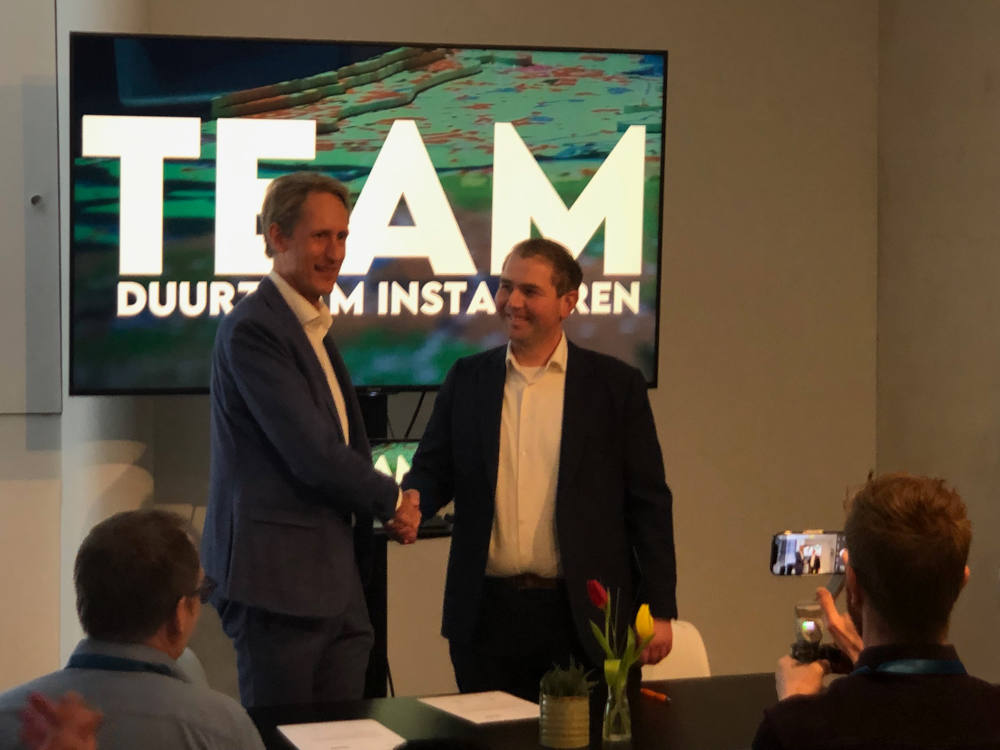 The moment just after the project contract was signed by the Ministry of Climate and Energy Policy.